The divine concert experience
»A sensory musical encounter – BIT20 Ensemble (Norway) together with The Kovilj Monastery Choir (Serbia) performs the stage oratorio BOGOLUCHIE written by Djuro Zivkovic,
which is presented as a musical, abstract and spatial
meditation on artistic spirituality of our time.«
»A concert you shouldn't miss, and an experience you probably won't be able to get back.«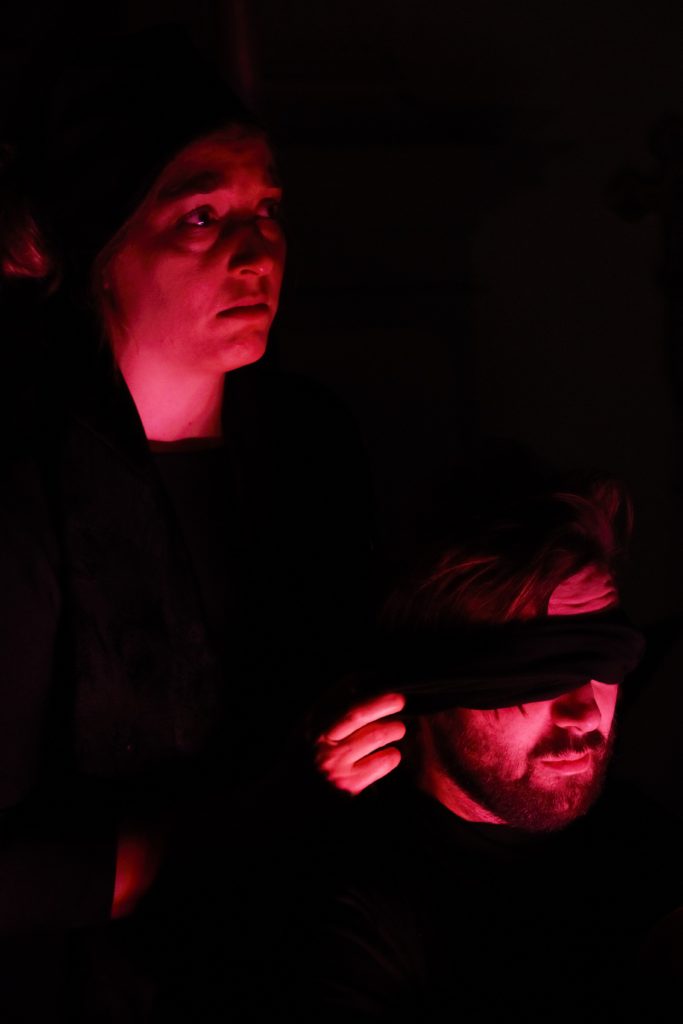 Inner drama
Bogoluchie is the inner drama of a soul working her way from a state of war to a state of peace. Music is not the language in which this quest is told, but the medium in which it is realized. The Orthodox method of the 'prayer of the heart', which has equivalents in many other spiritual traditions, is a concrete procedure of focus and breathing that through silence culminates in inner spiritual serenity and peace. In the poetry of 10th century Byzantine monk and mystic St. Symeon The New Theologian, it is made tangible as a love story of the self with God.
A collective meditation
In times of division, wars and displacement, Djuro Zivkovic and the Monk Choir of the Kovilj Monastery offer a manifesto against the spirit of individualism and secession, in the form of a collective meditation and process of fine-tuning, with each other as well as the deeper and more beautiful level that is shared by all of us. Its three steps are Purification, Illumination, and Deification.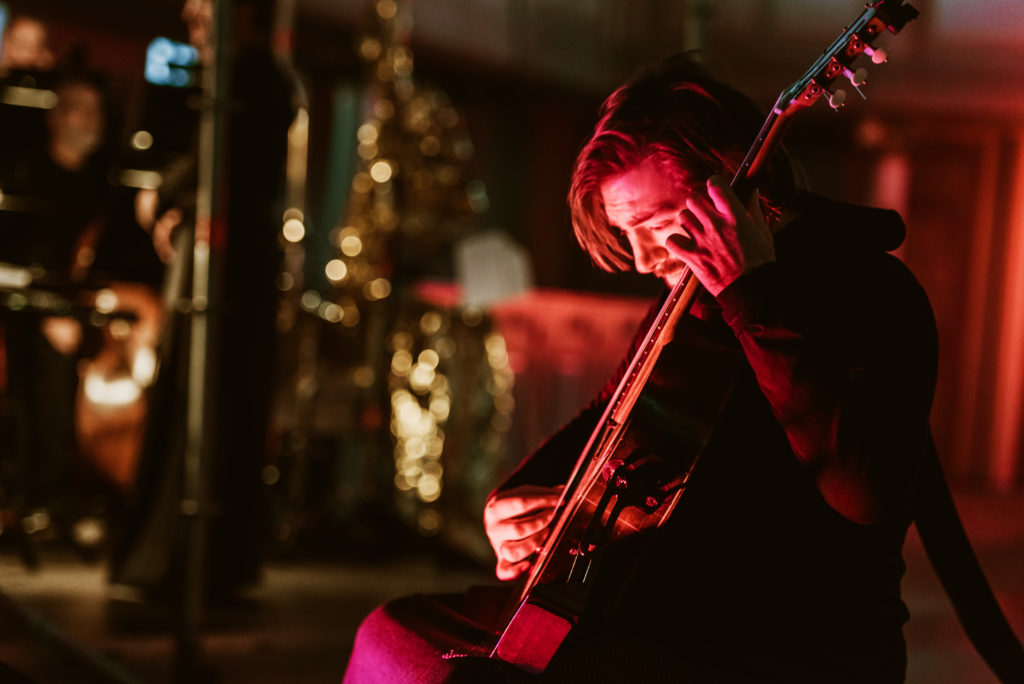 The Source
For this large musical work Djuro Zivkovic takes his inspiration from Hymns of Divine Love written by St. Symeon The New Theologian. Radical for his own time, the monk's ideas and writings challenged his readers to embrace Christ as a personal and individual experience to fully internalize the spiritual and mystical quest, seeking an inner divine proximity to the eternal.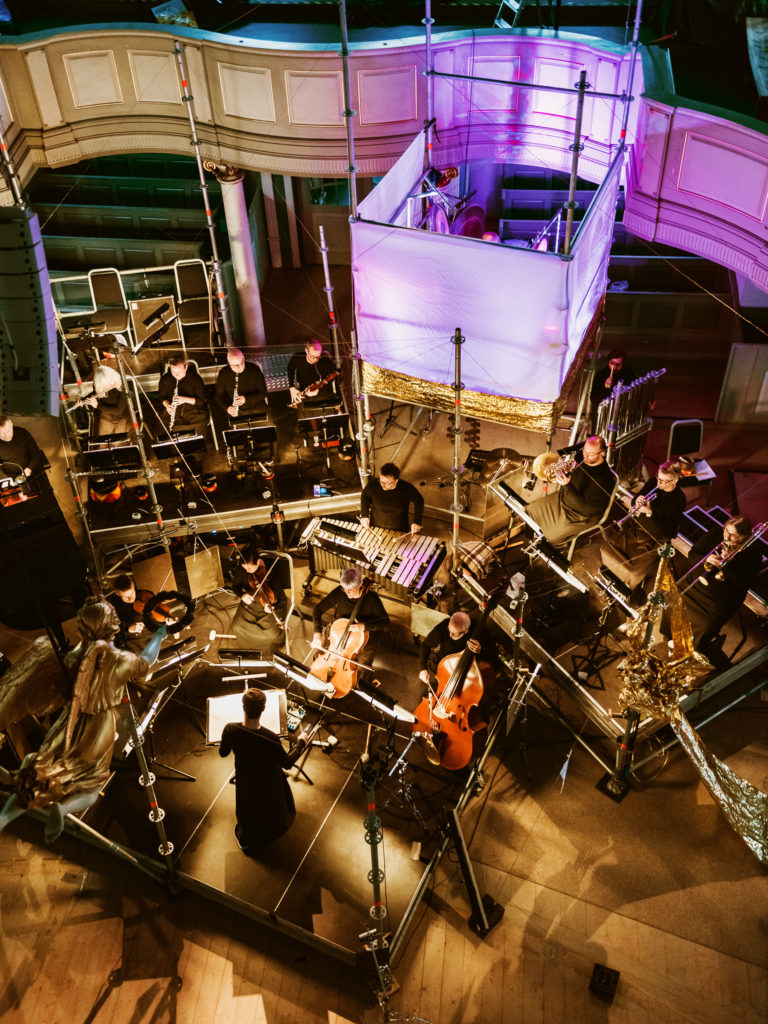 Ethereal Psalmody
The work ends with the gradual abolishment of all separations, and a wordless reinterpretation of fragments of The Book of Psalms – one of the cornerstones of all three monotheistic religions – in which a cry of solitude is transformed into singing.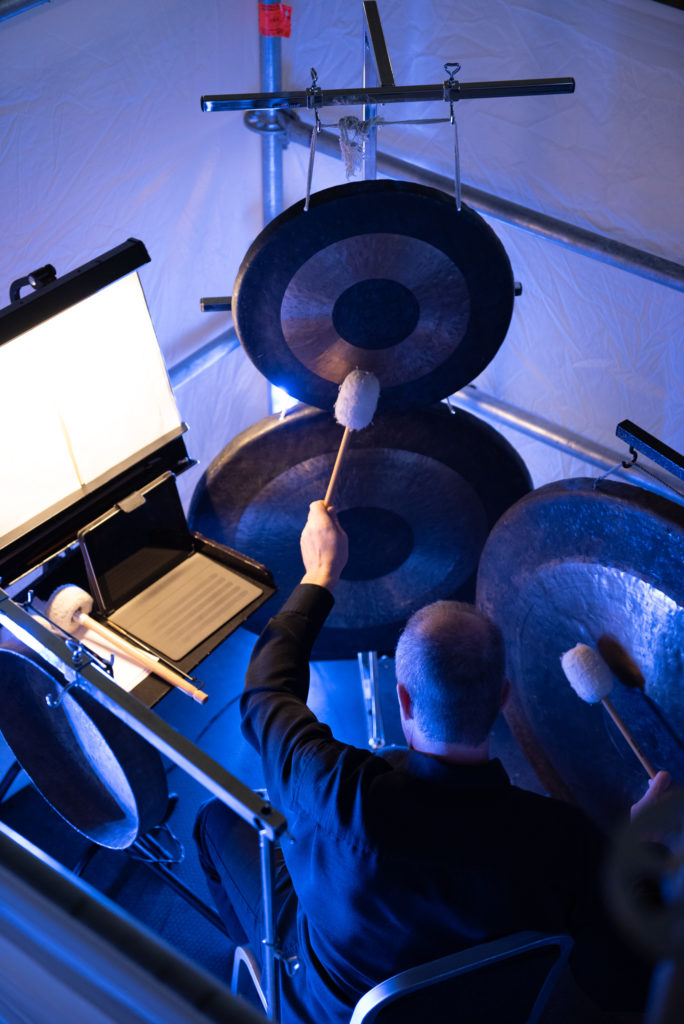 "You are beyond understanding
and remain without change,
You are simple, whole, and You are many-faceted,
and a mind is totally unable to understand the
diversity of your glory
and the splendour of your beauty."
St Symeon the New Theologian
The monks of the monastery Kovilj are among the very few keeping the Serbian Orthodox song tradition alive. In this piece their singing will be transformed into contemporary music in a ritual meeting between old and new, and between the audience and the music. An utterly original music experience, unlike anything you've heard in a church before.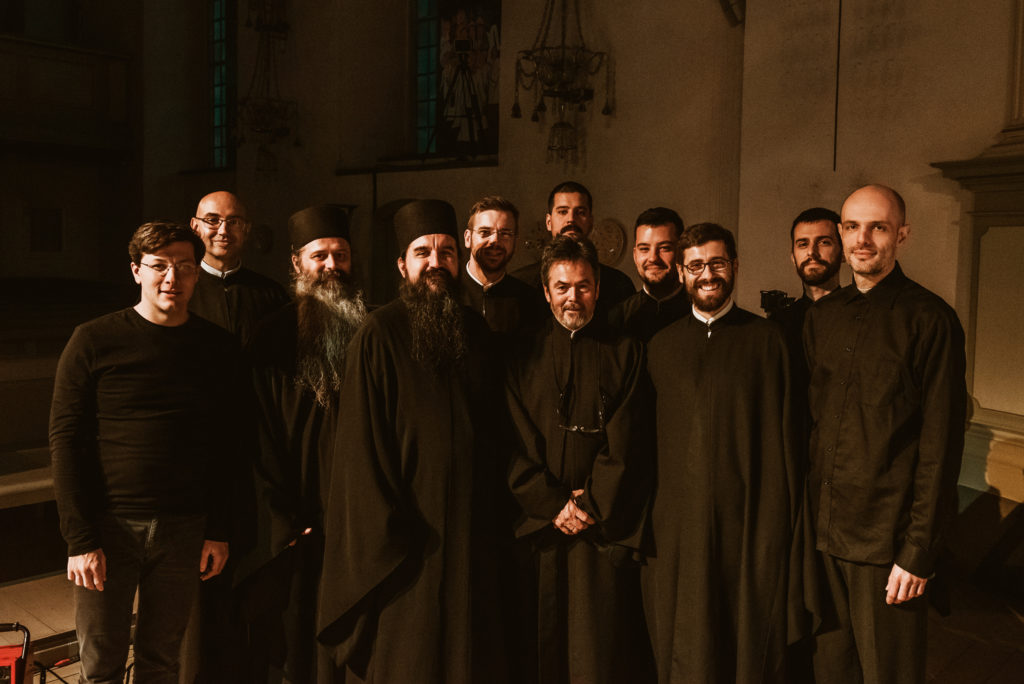 "The musicians and monks are scattered around the church room, allowing the music to embrace the audience from all angles.
Exploration of the common features between a concert and the religious practice is central to the piece."
The team:
Music – Djuro Zivkovic
Libretto – Djuro Zivkovic after Simeon the New Theologian (in English, Ancient Greek and Church-Slavonic)
Conductor – Christian Karlsen
Scenography and Costumes – Anke Laerenbergh
The Choir of the Monastery of Holy Archangels in Kovilj, Diocese of Bachka, Serbia
BIT20 Ensemble, Bergen, Norway
Solo voice – Carina Vinke
Guitar solo – Jacob Kellermann
Directed by Aleksi Barrière